Cabinet Official Apologizes Over Wining & Dining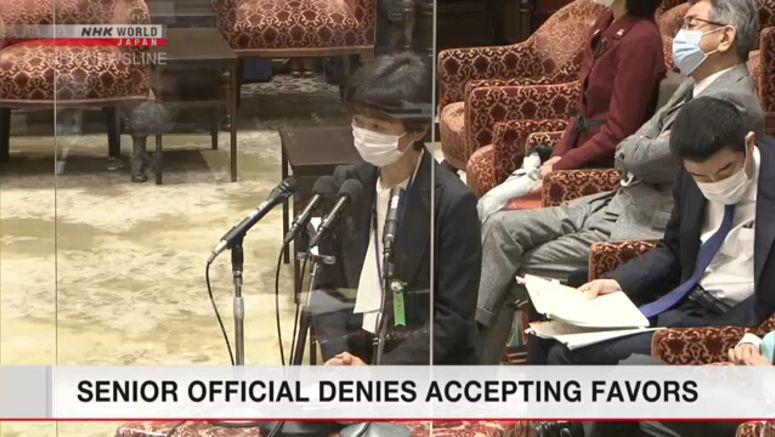 A public relations official for Japan's Cabinet has apologized for being treated to an expensive dinner paid for by a satellite broadcasting company when she was at the communications ministry.
Yamada Makiko attended the Lower House budget committee on Thursday, which discussed the wining and dining of communication ministry officials by Tohokushinsha Film Corporation. Prime Minister Suga Yoshihide's son was among the officials from the company who attended the meals.
Yamada, currently the Cabinet Public Relations Secretary, was grilled over accepting a dinner worth about 700 dollars when she was a senior ministry official.
She said she deeply regrets undermining public trust in government officials with her action that violated the National Public Service Ethics Act.
She apologized and said that she was not prudent enough and failed to thoroughly check whether the company was an interested party.
But Yamada suggested that she does not intend to step down over the matter. She said she will reflect on her actions and improve herself while carrying out her duties.
Yamada said the broadcasting industry in general may have been discussed at the dinner, but she is not aware that there was any request for favors.
Yamada also said she has not talked about the matter with Prime Minister Suga in person.