Cabinet Pr Secretary Resigns Over Scandal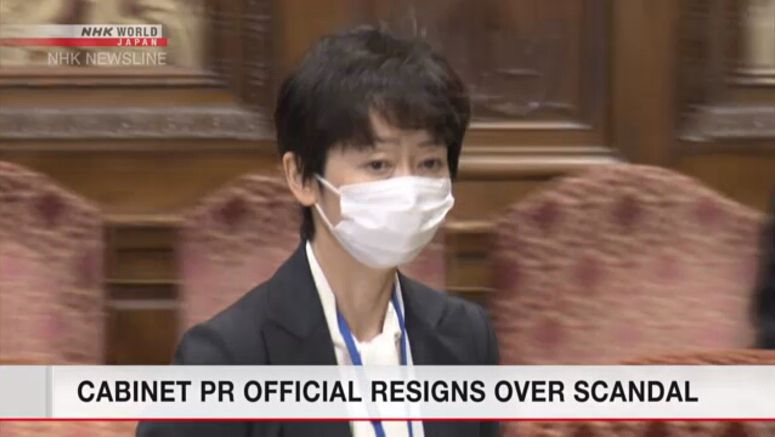 A senior public relations official for Japan's Cabinet has resigned. Yamada Makiko was treated to an expensive dinner by a satellite broadcasting firm while she held a high post in the communications ministry.
Yamada handed in her resignation as Cabinet public relations secretary, and the Cabinet approved it on Monday.
She was criticized for having been wined and dined by the firm's officials, including the eldest son of Prime Minister Suga Yoshihide. The meal is said to have cost 700 dollars per person.
She was a vice minister for policy coordination of the Internal Affairs and Communications Ministry at the time.
The ministry has administrative jurisdiction over the broadcasting industry.
Yamada apologized when she appeared at a Diet panel as an unsworn witness last Thursday.
She said she deeply regretted undermining the people's trust in public servants. But she said the firm did not ask her for any favors and that she did not intend to step down.
Prime Minister Suga said last week that he hoped she would continue to fulfill her duties.
But opposition party members demanded her resignation, saying her explanation was not sufficient.
Yamada was scheduled to attend a meeting of the Lower House Budget Committee on Monday to answer questions.
But she was absent because she has been hospitalized since Sunday.