Cancer Patients Want Adequate Care Amid Pandemic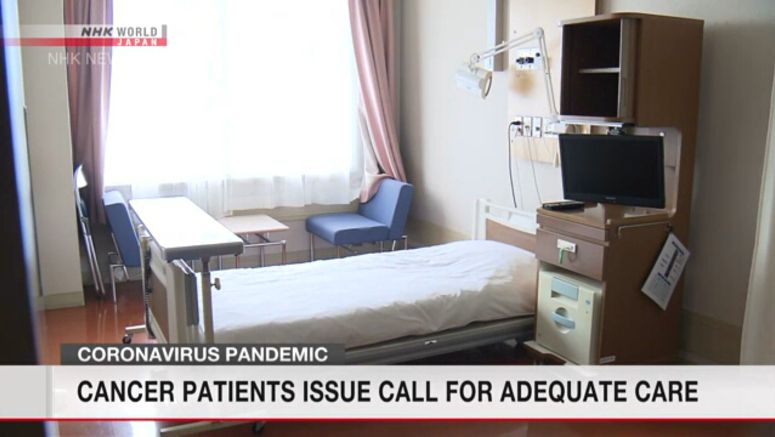 A group of cancer patients across Japan has asked the government to ensure that they can receive care amid concern that hospitals are under growing strain due to the surge in coronavirus cases.
The Japan Federation of Cancer Patient Groups wrote in a letter to the government that if the pandemic continues putting strains on the healthcare system, treatment for cancer patients may be canceled or suspended. This could result in a severe deterioration of patients' health.
The letter asks the government to immediately establish a system to ensure that cancer patients can receive necessary treatment and medical checks.
The group also urges the government not to transfer cancer patients to other hospitals for the purpose of securing beds for coronavirus patients.
The group calls for the government's continued economic measures to prevent patients from suspending treatment due to financial difficulties.
A group of patients with intractable or chronic illnesses has also submitted a similar request to the government.
The head of the Japan Federation of Cancer Patient Groups, Amano Shinsuke, notes that suspensions and cancellations of cancer treatment took place mainly in urban areas during the first wave of infections. He heard from medical workers that they are facing a tougher situation since last week. He says he wants the government to take urgent steps to maintain the country's healthcare system.