Care Home Victims Remembered 4 Years On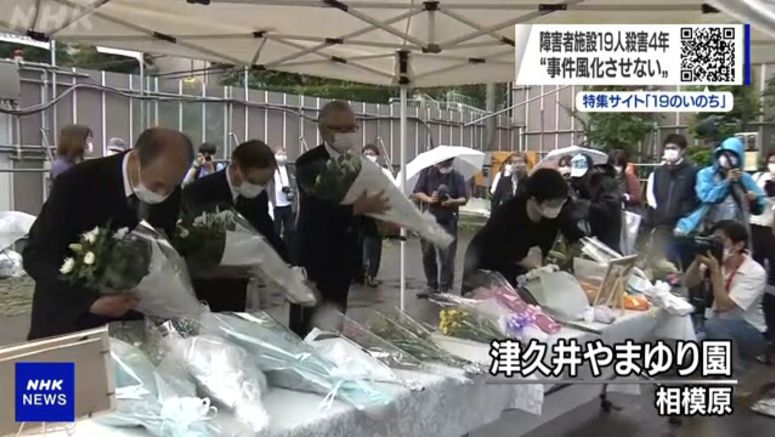 Mourners have offered prayers for the victims of the stabbing rampage four years ago at a care facility for people with intellectual disabilities near Tokyo.
On July 26, 2016, 19 residents between the ages of 19 and 70 were killed and 26 others were injured at the home in Sagamihara City, Kanagawa Prefecture.
Uematsu Satoshi, a former care worker at the facility, was indicted on murder charges and sentenced to death. His sentence was finalized in March.
The annual memorial service was canceled this year due to the coronavirus outbreak, but many people visited the site on Sunday to leave flowers.
Ono Takashi, whose son Kazuya was seriously injured, said the trial is over but he feels that time stopped that morning.
Ono said memories will fade if people do not talk about what happened. He added that he wants to make sure the victims are never forgotten and he would also like the welfare system for people with disabilities to be improved.
A couple in their 40s who visited the site for the first time with their autistic son said they don't feel that attitudes have changed, and they hope that society will be kinder to people with disabilities.