Cases In Tokyo Hit Record High On Thursday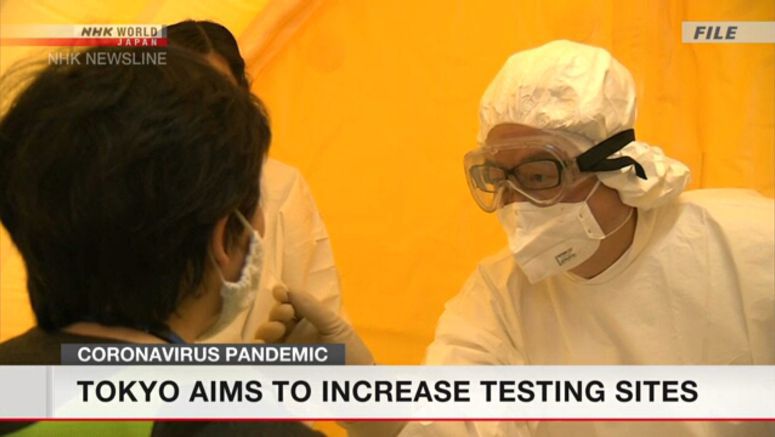 The number of new cases in Tokyo continues to rise with a record-high 367 infections confirmed so far on Thursday.
At a meeting with experts, Tokyo governor Koike Yuriko called on people and businesses to make every effort to prevent infections.
Koike said, "I'd like to ask citizens to refrain from going out to entertainment districts and dining out at night."
The Tokyo Metropolitan Government is asking restaurants and karaoke bars that serve alcohol to shorten their hours, and will provide subsidies to small and medium-sized businesses that comply.
The Tokyo Medical Association says the number of people asking to be tested has exceeded capacity at some testing sites and is causing delays. NHK has learned the association is planning to increase the number of sites from around 300 to 1,400.
Around 1,250 infections were reported across the country on Wednesday.
The government says now is not the time to declare another state of emergency. Chief Cabinet Secretary Suga Yoshihide added that many of the new infections are among young people, and that there are fewer serious cases.
In total, more than 34,000 cases have been confirmed in Japan. Over 1,000 people have died.