Cash Allegedly Given To More Politicians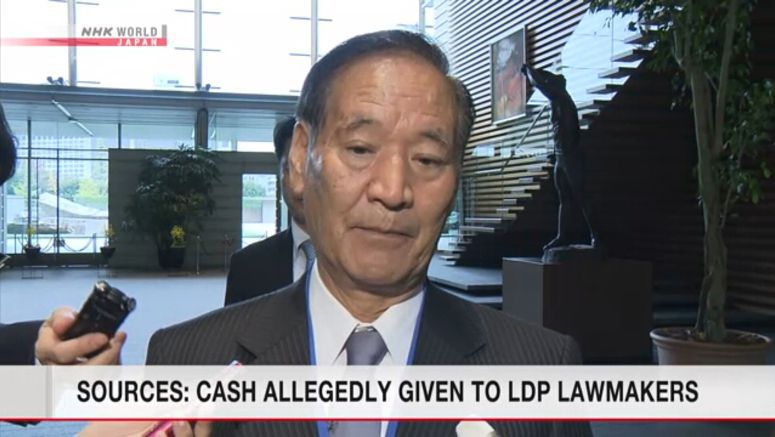 Sources say a former head of major poultry firm Akita Foods has told people close to him that he gave cash to politicians including former agriculture minister Nishikawa Koya.
Nishikawa stepped down as special advisor to Japan's Cabinet on Tuesday, citing personal reasons.
Akita Foods is headquartered in Fukuyama City, Hiroshima Prefecture. Prosecutors searched it in July in connection with a case of alleged election violations involving former justice minister Kawai Katsuyuki and his wife, lawmaker Kawai Anri.
It was reported last week that the former Akita Foods head had said he gave cash totaling five million yen, or about 48,000 dollars, to another former agriculture minister, Yoshikawa Takamori, while in office.
The former head had been lobbying Diet members and the agriculture ministry over international standards for poultry breeding and other matters.
Sources say he told people he also gave cash to Nishikawa and lawmakers.
Nishikawa became agriculture minister in September 2014 and stepped down in February of the next year over a political fund scandal.
In 2017, he was named special advisor to the Cabinet of then-prime minister Abe Shinzo. Nishikawa was appointed to the same post in the Cabinet of Prime Minister Suga Yoshihide.
Nishikawa's office has not responded to a written inquiry by NHK.