Central, Tokyo Govts Commit To More Testing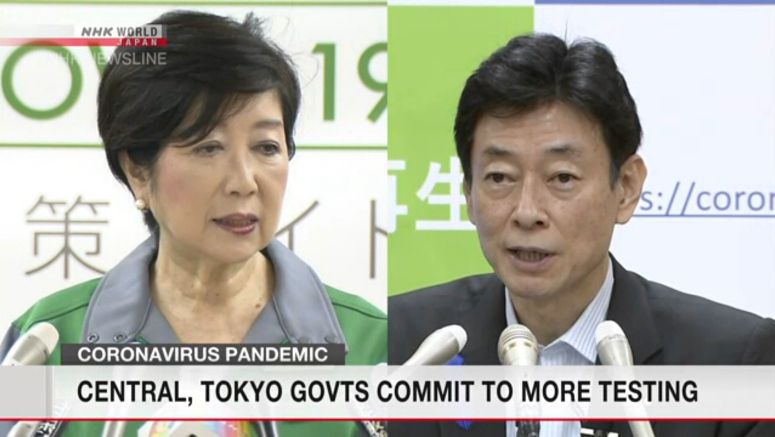 Nishimura Yasutoshi, Japan's minister in charge of the country's response to the coronavirus, and Tokyo Governor Koike Yuriko have reaffirmed the need for more testing in the capital.
They also plan to continue easing restrictions on socio-economic activities in stages, despite a surge in cases in parts of the country, most notably Tokyo.
Nishimura and Koike met on Friday to discuss measures for nightclubs and restaurants, where customers and staff come into close contact.
Their meeting came after Tokyo reported a record 243 new cases. It was the second consecutive day the tally hit the 200 mark.
Nationwide, there were more than 400 cases for the first time since April 24.
Nishimura and Koike also agreed to more widely conduct PCR virus tests, and increase the number of staff at local public health centers to enhance their functions.
They also agreed to urge nightclubs and restaurants to follow guidelines, and ask people to avoid establishments that ignore them.
The central government says it will closely monitor the situation while sticking with its plan to ease restrictions.
It says the surge in cases does not warrant another state of emergency because there is sufficient capacity at hospitals.
The government does not plan to ask prefectural governors to request the closure of businesses.