Charter Flight To Evacuate Japanese From Peru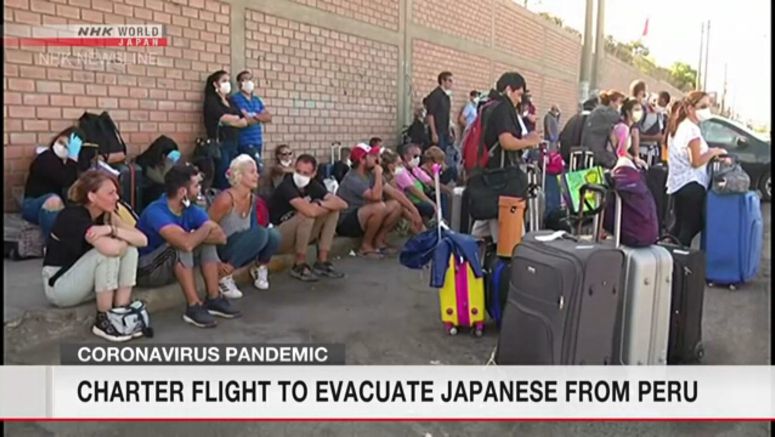 Japan's embassy in Peru says it will arrange a chartered flight on Friday or later to evacuate Japanese tourists stranded by the coronavirus pandemic.
About 230 Japanese have been confined to hotels and other accommodations in Peru since the Peruvian government declared an emergency on March 15 and closed its borders, halting all international flights.
The tourists had visited sightseeing spots such as the ancient Incan city of Machu Picchu, a World Heritage site near the city of Cusco.
The embassy is arranging a chartered flight from Cusco to Mexico City, where the evacuees will have to arrange flights to Japan themselves.