Children Gather Ahead Of Temporary School Closure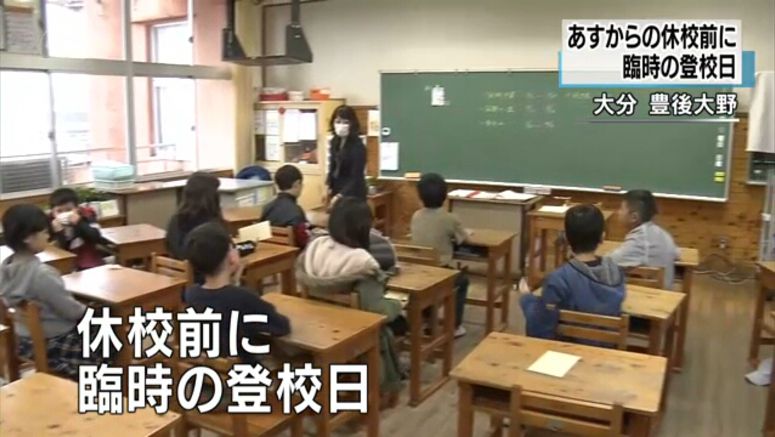 Children in a Japanese city gathered on Sunday ahead of the urgent school closure requested by Prime Minister Shinzo Abe to contain the spread of the new coronavirus.
Bungo-Ono city in the southwestern Prefecture of Oita has decided to shut down elementary and junior high schools starting on Monday.
Students were asked to go to school on Sunday to prepare for the break.
Students attended one elementary school with their parents. Teachers handed out assignments and told the students how to spend their holidays.
They were told to wash hands and gargle frequently, and refrain from taking part in mass gatherings.
Students also had their school songs and messages video-recorded to celebrate the graduation of the sixth graders.
The videos will be shown at the scaled-back graduation ceremony on March 24, which will be attended only by the graduating students and their parents.