China Ambassador: Abe, Xi To Talk By Phone Soon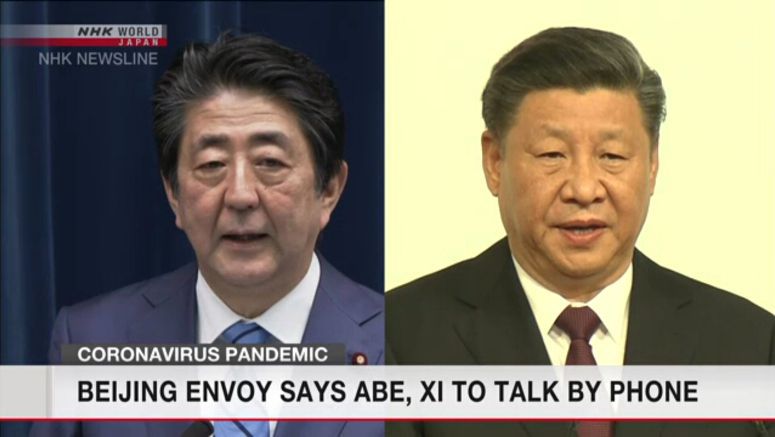 China's Ambassador to Japan says Chinese President Xi Jinping and Japanese Prime Minister Shinzo Abe are expected to hold telephone talks soon to discuss how to jointly respond to the global coronavirus pandemic.
Ambassador Kong Xuanyou made the remarks at the Japan National Press Club on Friday. He said arrangements are being made for telephone talks between Xi and Abe.
Referring to restrictions on travel between the two countries amid the outbreak, he said the two sides should cooperate to minimize the economic impact of the coronavirus, while protecting their citizens.
Kong commented on the postponement of Xi's visit to Japan scheduled for next month.
He said the challenge of the coronavirus is only temporary, adding that bilateral relations continue to improve despite the outbreak.
He said discussions will continue regarding the best time for Xi to visit Japan.
Kong also commented on the war of words between Beijing and Washington regarding the source of the coronavirus infection.
Kong said the US started the argument and he objects to the narratives that puts the blame on China. He said any argument on the matter by anyone other than experts is meaningless.