China Central Bank Cuts Rate Amid Virus Outbreak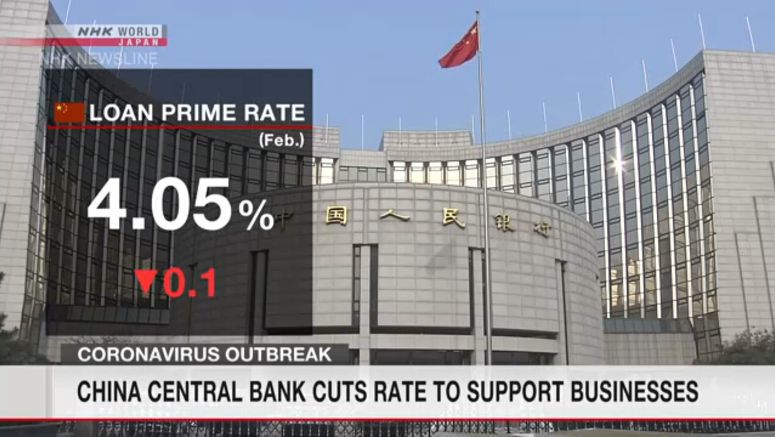 China's central bank has lowered the benchmark rate by 0.1 percentage point to try and help businesses weather the coronavirus outbreak.
The People's Bank of China announced that this month's Loan Prime Rate is 4.05 percent, marking the first rate cut in three months.
The LPR is the yardstick for lenders to give loans to businesses.
The virus outbreak has forced prolonged closures in the country's service sector. Manufacturers have delayed reopening plants, and some firms are struggling to pay wages. The bank hopes the rate cut will help companies raise funds amid the slowdown.
The government has been taking measures to contain the impacts of the outbreak, including cutting social security premiums and granting moratoriums on interest payments.