China Residents Asked To Skip Tokyo Marathon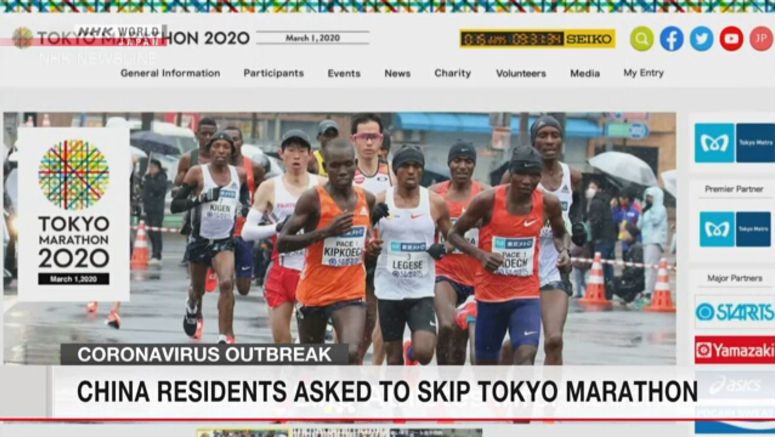 Organizers of the Tokyo Marathon are asking registered runners residing in China to refrain from joining in this year's event due to the outbreak of the new coronavirus.
A total of around 38,000 runners are expected to participate in the full marathon or in the 10-kilometer race on March 1. About 1,800 of them are living in China.
The Tokyo Marathon Foundation announced last week that the entry fee will not be refunded to registered runners residing in China, but indicated that it will guarantee their place in next year's event.
On Friday, the foundation released a revised notice saying it will not charge runners residing in China next year's entry fee, and urging them to voluntarily defer their entry in the event.
The foundation says that because the Japanese government has announced it will expand its ban on people entering the country from China and will also be issuing fewer visas to residents of China, they have no choice but to refrain from traveling to Japan.
The organizers say the notice applies to residents of China, regardless of nationality. They add that the registered individuals do not need to inform the organizers of their cancelations.