Chinese Ships Chase Japanese Fishing Boat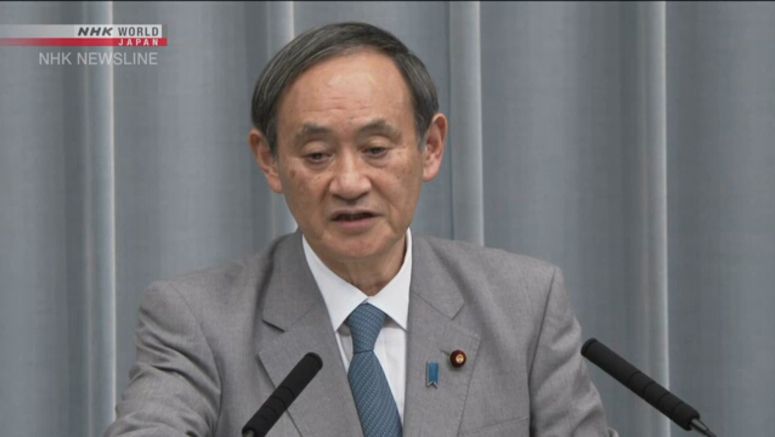 Japan has lodged a protest with China over Friday's chase of a Japanese fishing boat by two Chinese patrol boats that intruded into Japanese waters off the Senkaku Islands in the East China Sea.
Chief Cabinet Secretary Suga Yoshihide says the government will strongly urge China to respond positively without undermining cooperation between the two countries over the coronavirus pandemic.
The Japan Coast Guard says four Chinese patrol boats intruded into Japanese waters off the Senkaku Islands, and two of them chased a Japanese fishing boat operating nearby.
The coast guard ordered the Chinese boats to leave the waters and deployed a patrol ship to safeguard the fishing boat. The four Chinese boats left the Japanese waters about two hours later.
Suga told reporters on Monday that he received reports on the matter immediately after the incident. He said the government lodged a strong protest through diplomatic channels from Friday through Sunday.
Suga noted that the incident occurred at a time when close international cooperation is needed among countries, including Japan and China, to curb the coronavirus pandemic.
He said the government will make its case to China and request that it show a positive attitude so as not to undermine such cooperation.
Japan controls the Senkaku Islands. China and Taiwan claim them. The Japanese government maintains the islands are an inherent part of Japan's territory in terms of history and international law.