Chinese Ships Spotted Near Senkakus For 100 Days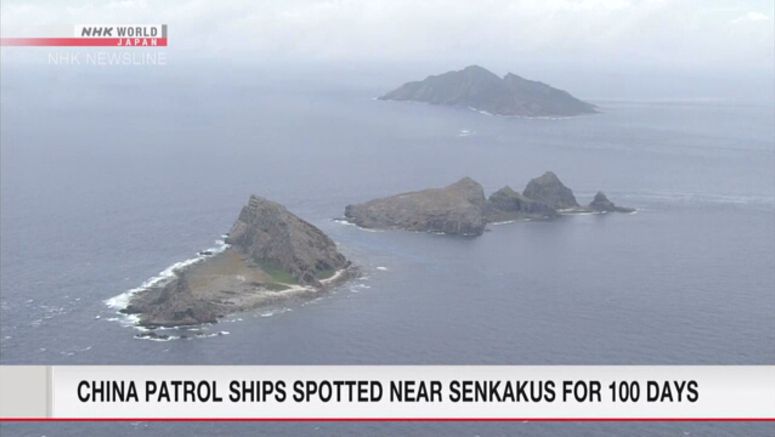 Japan's Coast Guard says Chinese patrol ships have been spotted just outside Japanese territorial waters in the East China Sea for 100 straight days.
Coast guard officials say four Chinese patrol vessels were navigating in the contiguous zone outside the territorial waters near the Senkaku Islands at 9 a.m. on Wednesday.
The officials have been closely monitoring the vessels and warning them not to enter Japan's territorial waters.
Chinese patrol ships have been present outside Japan's territorial waters since April 14. That's the longest period of time since the Japanese government purchased some of the islands from a private Japanese owner in 2012. The ships have also repeatedly entered the territorial waters and approached Japanese fishing boats.
Japan controls the islands. The government maintains that the islands are an inherent part of Japan's territory. China and Taiwan claim them.
Japan's Chief Cabinet Secretary Suga Yoshihide spoke to reporters. He said the government sees the continued presence of the Chinese patrol ships there as a grave matter. He added that the government is determined to protect Japan's territory and will continue patrolling the area. He also said that Japan will respond to China both calmly and resolutely.