Civic Group: Options For Radioactive Water Release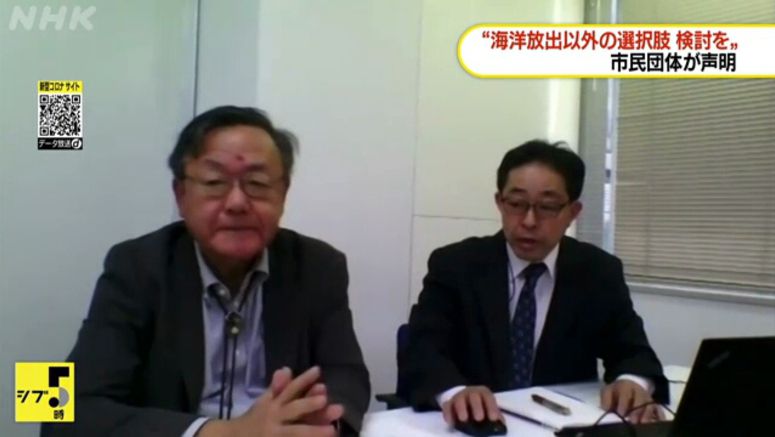 A Japanese civic group has urged the government to consider more options for the disposal of radioactive wastewater stored at the damaged Fukushima Daiichi nuclear power plant.
The Citizens' Commission on Nuclear Energy, which offers advice on the country's nuclear policy, held an online news conference and issued a statement on Tuesday.
It says that the government should not move ahead with a plan to release the wastewater into the sea without listening to many people opposed to such action. It says carrying through with the plan would be trampling on the feelings of locals affected by the disaster that led to the buildup of tainted water.
Those opposed include the National Federation of Japan Fisheries Cooperatives, which is strongly concerned about damage caused by rumors about radiation in fishery products .
At issue is the ever-increasing amount of wastewater stockpiled in tanks at the Fukushima plant. The water, after treatment, still contains tritium and some other radioactive substances.
Options proposed by the civic group include storing the water in larger tanks over a longer term to wait for the radiation levels to fall. Another possibility that they suggest is using the water to make cement that would then be stored as radioactive waste.
The statement also expresses doubt about the 30-year timeline released by the government and the plant's operator, Tokyo Electric Power Company, for the decommissioning of the plant.
The group says the government should review its plans with a timeframe of at least hundred years for the scrapping process in mind.