Cluster Infection On Cruise Ship In Nagasaki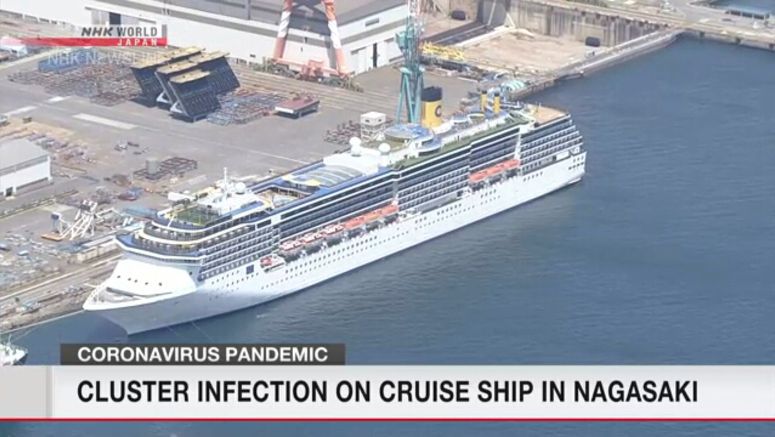 Officials in southwestern Japan have confirmed a cluster infection on an Italian cruise ship currently docked at a shipyard in Nagasaki prefecture.
A Nagasaki prefectural official says that out of 57 who have been tested, 33 have tested positive.
The Costa Atlantica has been undergoing repairs at a port in Nagasaki. There are 623 crew members on board, but no passengers.
Health officials tested the crew after one of them tested positive on Monday.
The officials say none of the 33 people infected are known to be in serious condition.
They also say they are working with the central government to disinfect the vessel.
April is the start of the new academic year in Japan, and some elementary schools in the central part of the country resumed classes earlier this month.
But they closed last week after 4 children and a teacher in one class were found to be infected.
Tokyo tops the list of prefectures in the number of infections with over 3,400, after 132 new cases were reported.
The total number of confirmed cases in Japan now exceeds 11,800. More than 700 cases have also been linked to the Diamond Princess cruise ship which was quarantined near Tokyo in February.
A total of 307 people have died in Japan, including 13 from the Diamond Princess.