Competitions Rescheduled For Delayed Tokyo Games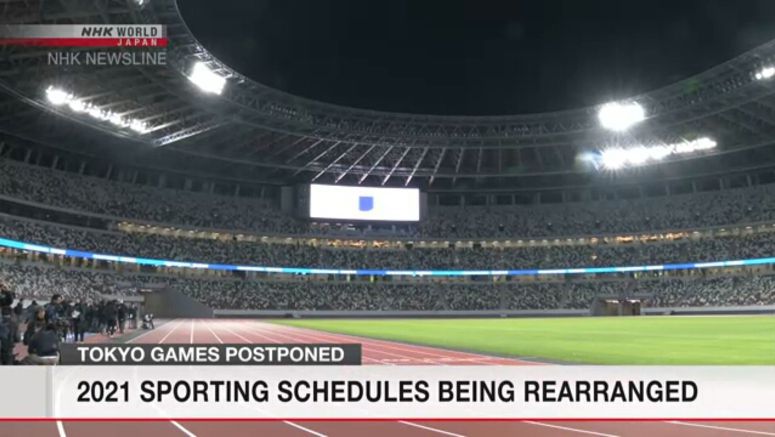 International sports bodies have begun rescheduling next year's competitions to make way for the Tokyo Olympics, which have been postponed for one year due to the coronavirus pandemic.
It was decided on Monday that the Tokyo 2020 Games will open on July 23, 2021 and last 17 days.
The International Swimming Federation has begun reviewing the dates for its world championships, which were scheduled to open in Fukuoka, Japan, on July 16, 2021.
The federation said it will "consult with the organizers of the 2021 world championships and other important stakeholders to determine the most appropriate solution."
The Badminton World Federation issued a statement saying it is "aware of the need to reschedule the World Championships 2021 normally staged in August with suitable alternatives being discussed with the host Spain."
World Athletics has already said it will delay to 2022 the world championships scheduled to open in the US on August 6, 2021, saying it supports the new dates for the Tokyo Olympics.