Consultations For Jobless People Held In Mid - Tokyo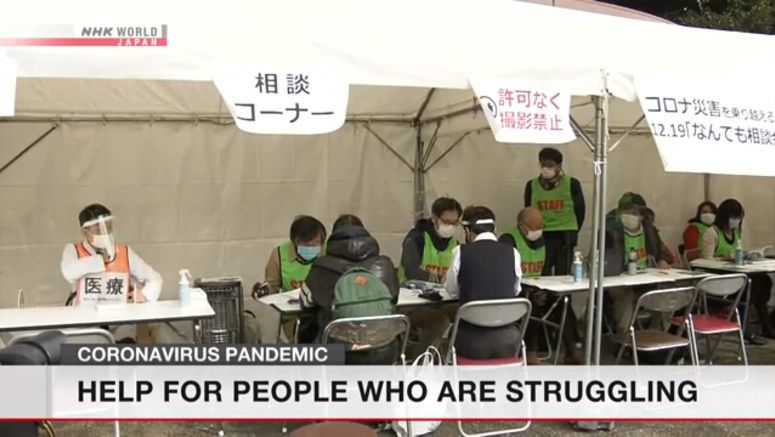 A support group consisting of a labor union and NPOs has provided consultations in central Tokyo to people who have lost their jobs or part of their income because of the pandemic.
Scores of people showed up at the event in Hibiya Park in the capital's business district.
A freelancer in his 50's who works as a driver said he has been mentally unstable as he lost much work due to the coronavirus.
An advisor told him that he should visit a mental health specialist soon.
At a counter set up exclusively for women, female staff were on hand to provide advice.
Rice balls and fruit for 400 people were provided at different time in the morning and afternoon.
Similar consultation sessions and soup runs were held in the park from late 2008 to early 2009 to help people who had lost their jobs due to the financial crisis triggered by Lehman Brothers' bankruptcy.
Kurosawa Koichi, secretary general of the National Confederation of Trade Unions, says many non-regular female workers have lost their jobs, and that he wants to help those who are in financial difficulty start the new year with peace of mind.
The labor union and NPOs that organized the event will continue providing the consultation service during the coming New Year period.