Container Likely From 2011 Tsunami Found On Island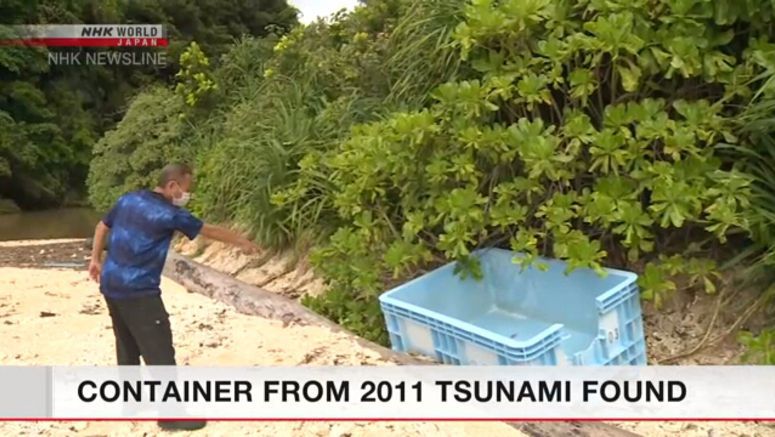 A plastic container apparently from Iwate Prefecture in northeastern Japan, where a massive earthquake and tsunami struck in 2011, has washed ashore on a remote Japanese island.
The container measures 1.5-meter-long, 1.1-meter-wide and 70-centimeter-deep and was found on the coast of Ishigaki Island in the southern prefecture of Okinawa.
It was partially damaged and had coral attached to it, but lettering was still visible. Characters printed on the container referred to the Miyako fishery association and the fiscal year 2005.
The Miyako fishery association confirmed that the containers used by the local fishing industry at the time of the 2011 disaster had all been washed away by the tsunami. The container that washed ashore on Ishigaki Island is believed to be one of them.
Nomura Yasuhiro, who runs a restaurant near where the container was found, said it's both surprising that the container washed ashore on a beautiful beach nine and a half years later and also kind of sad.