Convicts Quarantined After Officer Tests Positive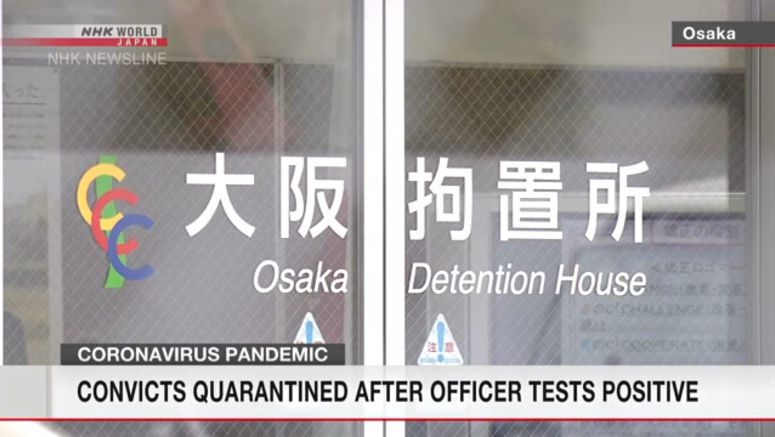 Japanese Justice Minister Mori Masako says she has given instructions to isolate 40 convicts in western Japan who may have had contact with a prison officer who tested positive for the new coronavirus.
The officer in his 40s, who works at Osaka detention center in Osaka City, was confirmed to be infected on Sunday.
Mori said on Monday that each one of the 40 convicts has been isolated in their own room. She added that none of them have developed a fever or other symptoms.
Mori said two officers beside the infected colleague have a fever. 119 officers, accounting for more than a fifth of the entire workforce, have had contact with the infected officer, and have been told to self-quarantine at home.
Mori expressed readiness to strengthen measures to prevent the spread of infection at detention centers, prisons and other correctional facilities.
She said she will ask the Defense Ministry to have Self-Defense Force personnel who provided medical assistance at the quarantined Diamond Princess cruise ship train the detention center officers.
In a bid to counter the spread of the virus, Mori said they will also pay heed to advice from infection control and public hygiene experts.