Coronavirus: Case Confirmed In Sapporo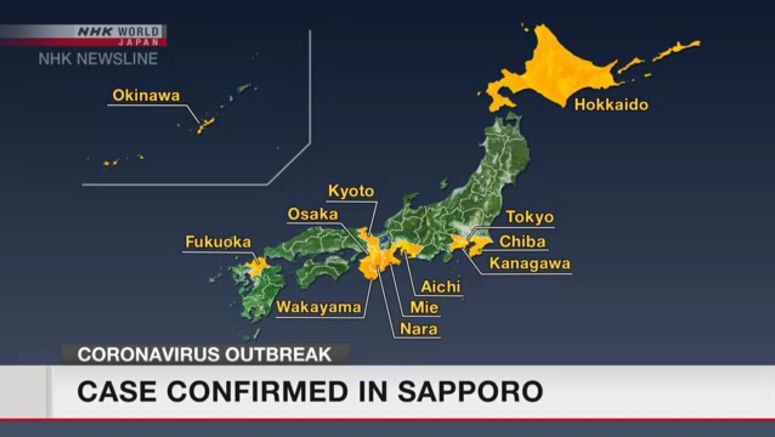 A man in his 40s has tested positive for the virus in the northern Japanese city of Sapporo. That's the 88th case of infection outside passengers and crew from the cruise ship Diamond Princess.
Earlier, authorities in the southwestern city of Fukuoka said a man in his 60s had also tested positive. He has not been abroad recently and is the first confirmed case in the Kyushu region.
Including infections from the stricken cruise ship, the total number of cases has now passed 700.