Coronavirus Cases In Tokyo Top 110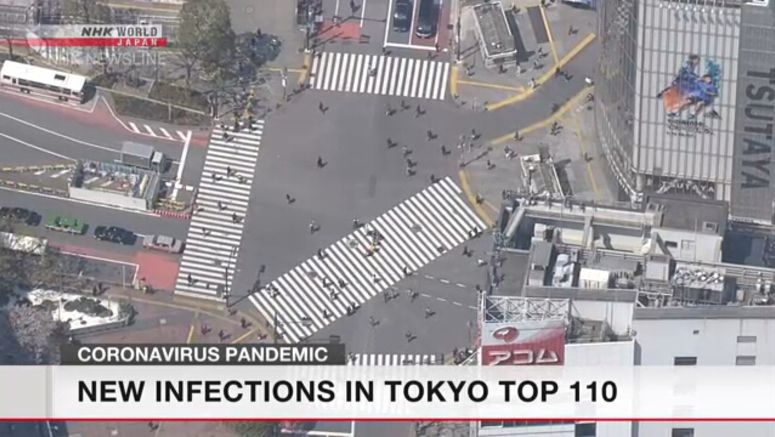 Sources close to the Tokyo Metropolitan Government have told NHK that 118 new cases of coronavirus infections were confirmed on Saturday.
It is the first time for the daily tally to surpass 100 in Japan's capital. Tokyo's cumulative total now stands at 891.
Tokyo officials have strongly urged people to refrain from non-essential outings two weekends in a row. But they haven't requested that people refrain from shopping for daily necessities or going to doctors.
Tokyo officials say the number of people whose infection routes are unclear is rising. So are infections among young people.
They have called on residents to consider whether their outings are absolutely necessary.
Officials have also urged people to avoid going out at night as a series of cluster infections were confirmed in the city's entertainment and amusement districts.
They have also warned people to avoid closed, crowded places and close-contact settings to prevent the spread of coronavirus infections.