Coronavirus Claims Iconic Comedian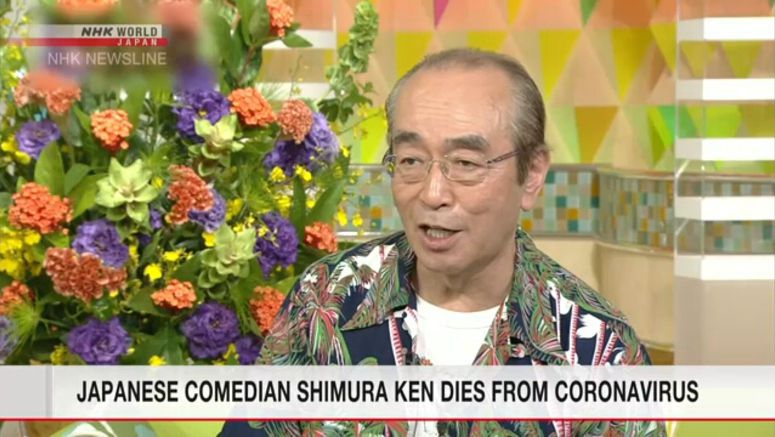 Veteran Japanese comedian Shimura Ken passed away on Sunday night at a hospital in Tokyo. The 70-year-old comedy icon was confirmed to have been infected with coronavirus.
On March 17, he was not feeling well and was brought to a hospital where he was diagnosed with a severe case of pneumonia. He was undergoing treatment on a heart-lung machine.
On March 25, his office made public that he had tested positive for coronavirus.
Shimura was born in 1950 in the city of Higashimurayama, Tokyo.
While still in high school, he became an assistant to a popular rock and roll and comedy group, The Drifters, led by Ikariya Chosuke.
Shimura became a full member of the band in 1974.
He was an established television icon. But he actively branched out as a comedian and became the leader of a theatrical company in 2006. He also played a three-stringed Japanese folk instrument called the shamisen.
He continued hosting TV variety shows even after his 70th birthday last month.