Coronavirus: Japan Reports More Cases Outside Ship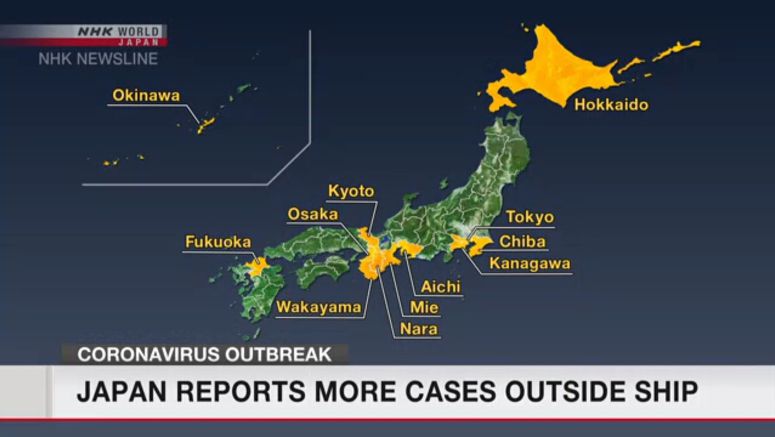 Japan's health authorities confirmed seven new cases of coronavirus infection on Thursday. That brings the total number of patients outside passengers and crew from the ship to over 90.
Among the new cases, a man in his 80s has tested positive in Kanagawa. He had been staying at a hospital where an elderly woman who died from the virus had received care.
And in Fukuoka, a man in his 60s became the first patient in the Kyushu region.