Coronavirus Prevention Handbook Issued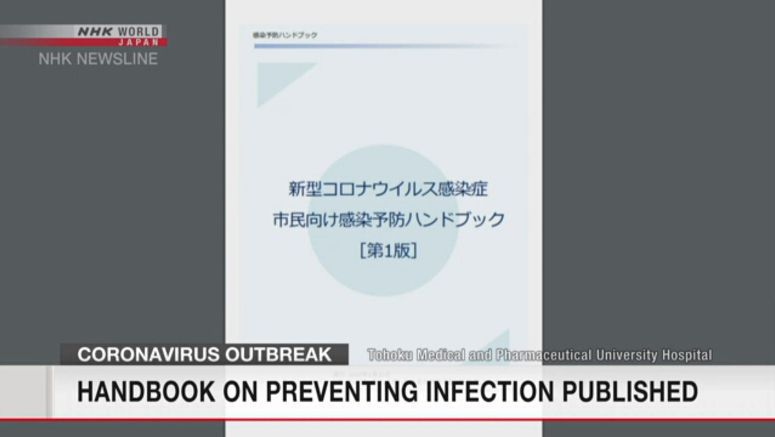 A Japanese medical university has published an online handbook that explains how people can protect themselves from the new coronavirus.
Tohoku Medical and Pharmaceutical University Professor Mitsuo Kaku, an expert on infectious diseases, heads the group that compiled the handbook.
It provides updated information on how the virus has spread and what people can do at home to avoid infection.
The handbook recommends that a specific family member should take care of a person who has developed symptoms.
These designated carers should wear gloves and a facemask, wash their hands frequently and take their temperature twice a day.
People are also advised to use their own dishes for meals and to soak them in disinfectant for more than five minutes before washing them. Clothes should be soaked in water at a temperature of 80 degrees Celsius for more than ten minutes before washing.
Rooms should also be ventilated for five to ten minutes every one or two hours.
Kaku says he hopes that people who read the handbook can lower their risk of infection and feel safer in their daily lives.