Coronavirus Task Force To Compile Basic Policy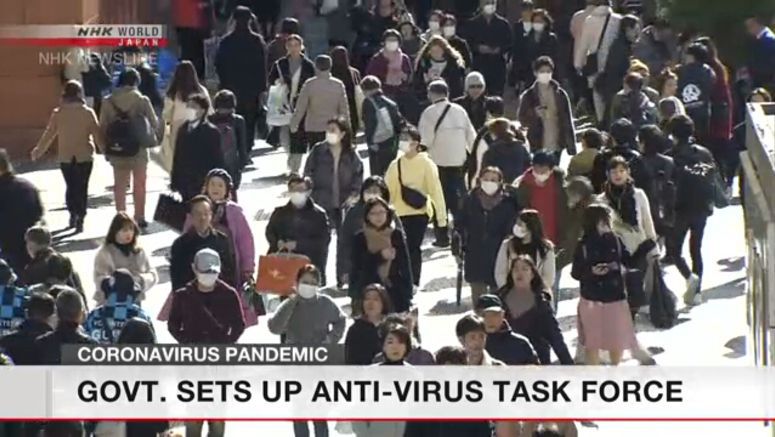 The Japanese government launched a coronavirus task force based on new legislation on Thursday. A panel of experts will meet so the task force can draw up a basic policy to deal with the outbreak.
A similar policy was compiled under former legislation when a new strain of influenza spread around the world in 2009.
The policy at the time stated that the government, together with local authorities, will swiftly provide the public with information on the outbreak and will request schools and companies to consider measures such as staggering business and school hours.
It also said the government will require medical institutions to prioritize saving the lives of the seriously ill and to secure hospital beds.
The previous policy also said that when patients are reported, schools and child daycare facilities will be asked to close, if necessary.
With the setting up of the task force, the prime minister will be able to declare a state of emergency when two conditions are met.
The first is when the outbreak is feared to cause extremely grave damage to people's lives and health, and the second is when the rapid spread of the virus threatens to have a serious impact on people's livelihoods and the nation's economy.
The former policy said the prime minister will designate the areas and time for the declaration.
Governors in the designated areas will ask residents to stay at home, except for activities essential to maintaining their lives.
They will also be able to request the closure of schools or other facilities where large numbers of people gather.
But the health ministry says there will be no punishment for not complying with such requests. Governors cannot order shops to close, or force workers to stay at home or suspend public transport.
On the other hand, they will be able to use land and buildings without the owners' consent to set up temporary medical facilities if hospitals become overstretched. They can also expropriate food and medical supplies, if necessary.