Court Nullifies Regulator Approval For 2 Reactors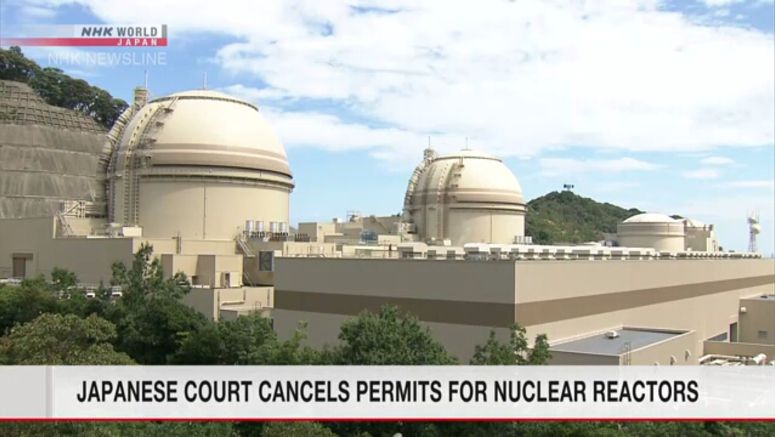 A court in western Japan has nullified regulatory approval for the operation of two nuclear reactors in the first such decision since regulations were tightened following the 2011 Fukushima Daiichi nuclear accident.
The Osaka District Court on Friday handed down the ruling in a lawsuit over the Number 3 and Number 4 reactors at the Oi nuclear plant in Fukui Prefecture on the Sea of Japan coast.
A group of about 130 citizens filed the suit to ask the court to nullify the approval given by Japan's Nuclear Regulation Authority.
They say the authority underestimates the possible maximum earthquake that could occur near the plant.
But the regulator argues that the estimate is appropriate.
The two reactors have been offline for regular checks.
The ruling will not take effect if the authority appeals the decision.
The regulator's approval is essential to operate a nuclear plant.