Covid - 19 Cases In Japan Mark New Record, 12 Dead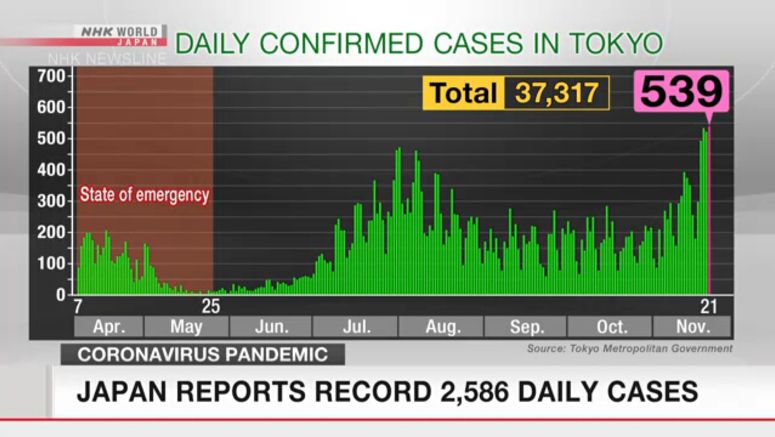 Officials in Japan reported a record 2,596 new cases of coronavirus on Saturday.
Twelve people in six prefectures died of the disease, including three in the northern prefecture of Hokkaido.
Health ministry officials say that as of Saturday, 313 people with severe symptoms were being treated with respirators and intensive care.
The Tokyo Metropolitan Government confirmed 539 additional cases in the capital on Saturday, setting a new daily record. The number topped 500 for the third consecutive day.
The total number of cases confirmed in Tokyo now stands at 37,317.
By prefecture, Osaka reported a record 415 new cases, Hokkaido 234, Aichi 211, and Kanagawa 193.
The total number of confirmed cases in Japan now stands at 131,663, including 712 on a cruise ship.
There have been 1,994 confirmed deaths, including 13 on the ship.