Crowd - Funding Effort To Help Fight Coronavirus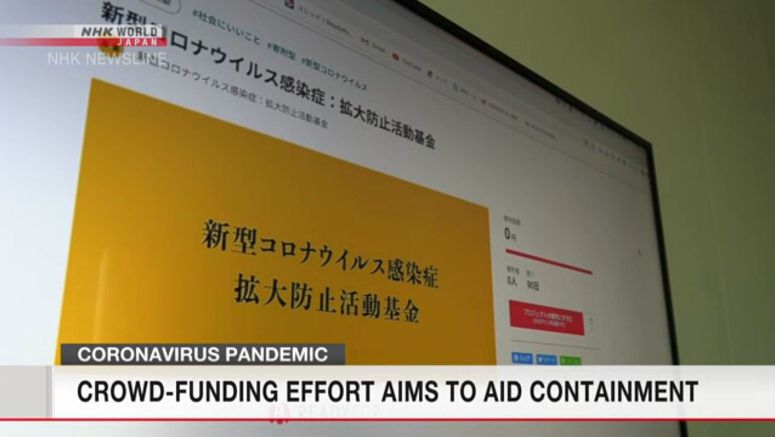 An IT firm in Tokyo and health care experts have launched an online fund to support medical institutions and groups struggling to curb the spread of the coronavirus.
Anyone can donate 1,000 yen, or about 10 dollars, and up through a crowd-funding website operated by IT firm READYFOR.
The money will be given to hospitals and care facilities, as well as groups and individuals helping children who have been affected by school closures.
People who want to receive funds can apply through the website. The entire screening process will be conducted remotely, including online interviews. Disbursement of funds takes two weeks at the earliest.
Experts on infectious diseases will determine priorities in accordance with the situation of infection in Japan.
The CEO of READYFOR, Mera Haruka, says she wants to quickly provide funds to where they are needed, because the situation is changing dramatically every day.
Professor Osaka Ken of Tohoku University is one of the experts helping with the screening. He says the fund can also be used by young people who have new ideas to curb the spread of the virus.