Crown Prince's Ceremonies To Be Rearranged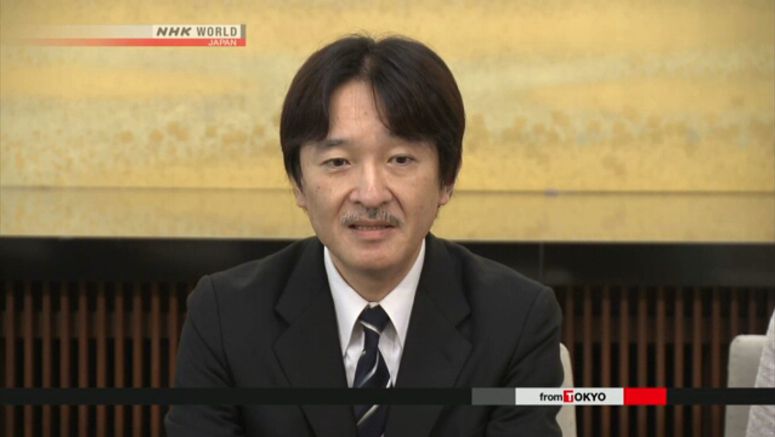 Japan's government has decided to reschedule ceremonies this month to proclaim Crown Prince Akishino as the heir to the throne.
Two Ceremonies for Proclamation of Crown Prince were scheduled for April 19 at the Imperial Palace in Tokyo.
But the government will make adjustments or postpone them following the declaration of a national state of emergency this week over the coronavirus pandemic.
The outbreak prompted the government to earlier decide to reduce the number of guests attending the ceremonies and to cancel a banquet that was part of the rituals.
Government officials will assess the situation surrounding the outbreak before they make a final decision.