Daily New Infections Top 1,000 On Wednesday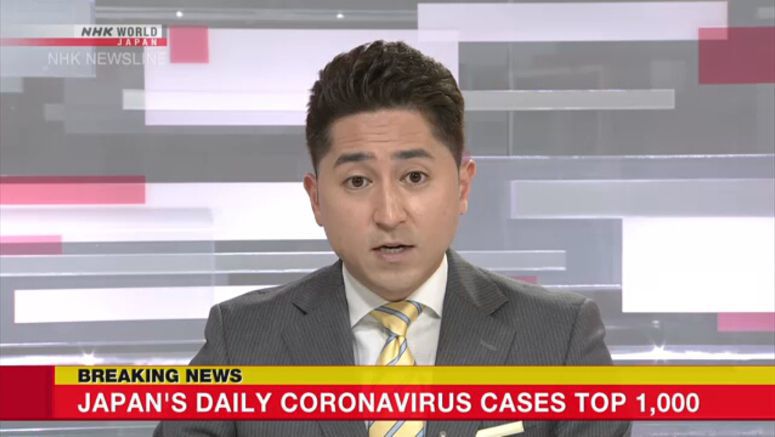 More than 1,000 people tested positive for the coronavirus in Japan on Wednesday. It's the first time the milestone has been crossed since the pandemic began.
Officials in the western prefecture of Osaka confirmed 221 cases on Wednesday. It's the highest daily total, and the first time the figure has surpassed 200.
Tokyo continues to be the biggest hot spot with 250 cases on Wednesday. The daily figure has been above 200 every day in the past week except once.
In total, more than 34,000 coronavirus cases have been confirmed across the country. More than 1,000 people have died.