Data Shows Drop In Tokyo Nightlife Population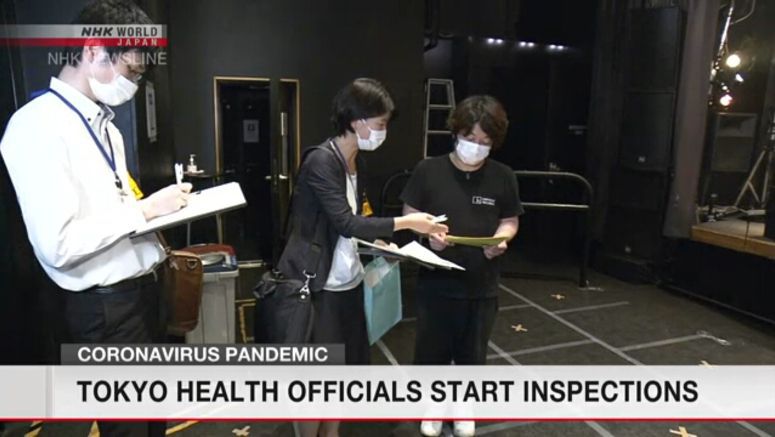 Data from mobile phones show that fewer people went out at night on Monday when the Tokyo Metropolitan Government started asking establishments that serve alcohol to close early to curb the spread of the coronavirus.
IT firm Agoop estimated the number of people at specific locations across Japan based on mobile phone data gathered with users' consent. Privacy was protected.
The firm says that as of 10 p.m. on Monday, the number of people in Shinjuku's Kabukicho nightlife district was down 15.4 percent compared to the same time one week earlier.
The number of visitors was 9.9 percent lower near Shibuya Station, and 6.6 percent lower in and around Ginza Station.
Mobile carrier NTT Docomo compared the number of people who went out during the day this Tuesday and last Tuesday to the weekday average before the coronavirus outbreak.
The decrease from pre-coronavirus days in and around Shibuya Station was 30.2 percent last Tuesday, and 31.6 percent this Tuesday, which was 1.4 percentage points lower than last week.
But the number of people increased by 0.2 points this Tuesday from a week earlier near Shinjuku Station, and by 0.8 points in and around the Ginza area.