Dead Woman Found Infected With Coronavirus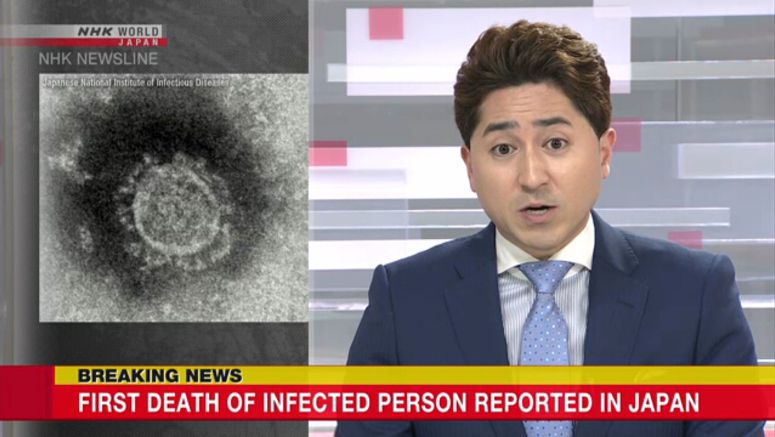 Japan's health ministry says an elderly woman who died on Thursday was later confirmed to be infected with the new coronavirus.
The woman in her 80s, living in Kanagawa Prefecture, near Tokyo, visited a hospital on January 22 as she was suffering from fatigue. Her health conditions had been monitored until she was diagnosed with pneumonia and admitted to the hospital on February 1.
Her respiratory condition deteriorated on February 6 and she was transported to another hospital.
On Wednesday, her respiratory condition became worse and she underwent a test for the coronavirus.
The test result that showed she was positive came out on Thursday after she died earlier in the day. She had no record of overseas travel.
It is the first confirmed case of infection in Japan that resulted in death.