Death Penalty Demanded For 9 Murders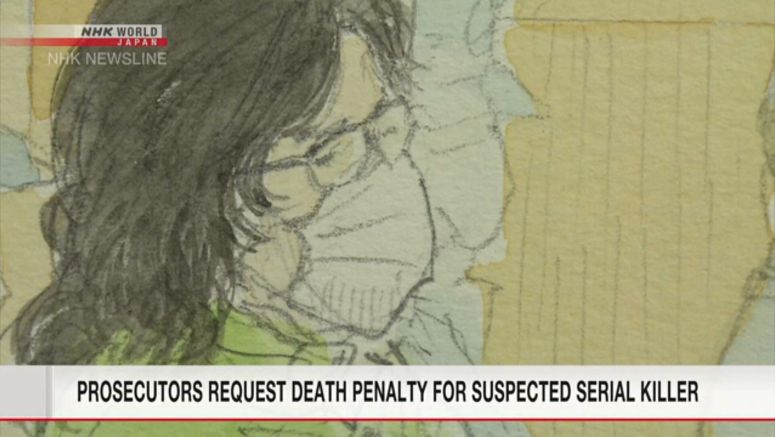 Japanese prosecutors have demanded the death penalty for a 30-year-old man charged with murdering nine people at his apartment in the city of Zama, near Tokyo.
Prosecutors demanded the death sentence for Shiraishi Takahiro at the Tachikawa branch of the Tokyo District Court on Thursday.
Shiraishi is charged with killing one man and eight women, aged 15 to 26, whose remains were found at his apartment in October 2017.
Shiraishi is charged with killing the victims, stealing their belongings and abandoning their remains in coolers. He is also charged with sexually assaulting the female victims.
He has pleaded guilty to the charges.
However, his defense team has argued that the victims had agreed to be killed.
In demanding the death penalty on Thursday, prosecutors said all the victims fiercely resisted when Shiraishi strangled them, and this clearly shows that they did not want to be killed.
Prosecutors also said the defendant's testimonies in court are natural and logical and consistent with the objective facts. They said it's obvious that the credibility of his testimonies cannot be denied.
The court is expected to hand down its ruling on December 15.