Death Toll From Torrential Rain Rises To 70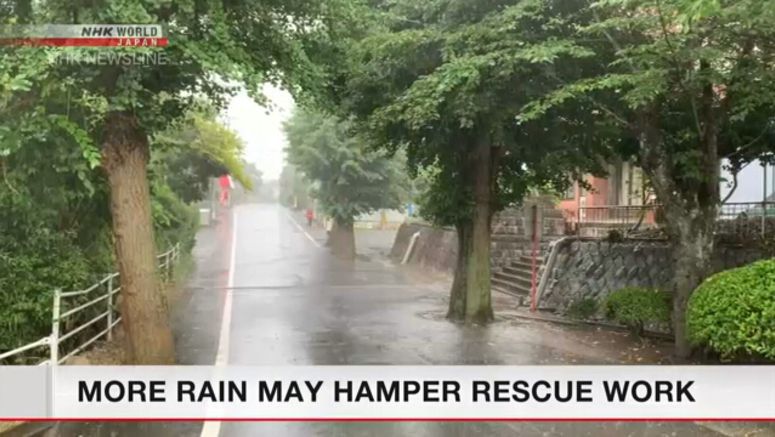 The death toll from the heavy rain that began hitting Japan last weekend has risen to 70. Most of the victims are in Kumamoto Prefecture and elsewhere in Kyushu.
One person was found with no vital signs, while 13 others remain unaccounted for.
Police have received reports from people who lost contact with their families and friends.
The Fire and Disaster Management Agency says 12,660 homes and buildings in 20 prefectures have been confirmed to be destroyed, damaged or flooded.