Decision On State Of Emergency Expected Soon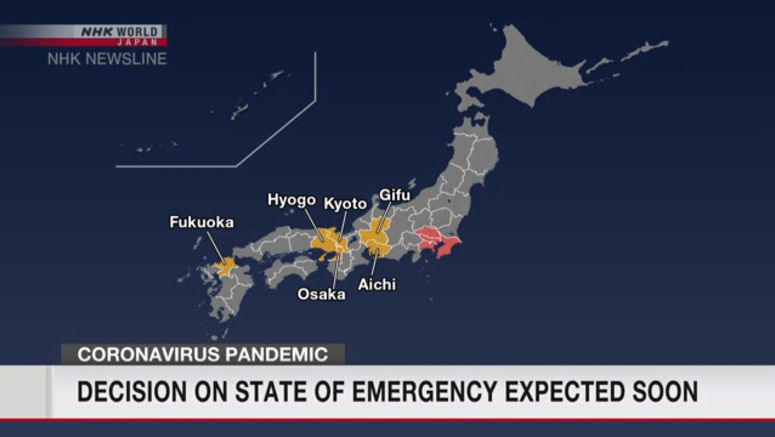 A marked decline in the number of coronavirus cases in Japan has officials considering lifting a state of emergency earlier than planned --- except for the Greater Tokyo Area. But there are concerns lifting the decree too early may trigger a rebound in cases.
Currently ten prefectures are under a state of emergency. Officials have been urging people to avoid non-essential outings, and the managers of bars and restaurants to close early.
After a-month-and-a-half under such measures, the government now says the declarations covering Osaka, Aichi and three other prefectures could be lifted before the March 7th expiration date.
It is also considering lifting the measure in Fukuoka as it narrowly meets hospital occupancy criterion.
Prime Minister Suga Yoshihide will make a final decision after meeting with experts on Friday.
Chief Cabinet Secretary Kato Katsunobu said, "The government will deliberate the matter by taking into account the number of cases and the healthcare systems while coordinating with local authorities. We will make a comprehensive judgment after hearing from experts."
But the head of the country's medical association says he remains skeptical.
President Nakagawa Toshio of Japan Medical Association said, "An early lifting of the state of emergency could send people the wrong message that the situation is already safe."
Health authorities reported more than a thousand cases across Japan on Thursday.
That brings the overall tally to over 430,000.
The figure is on the decline, but the pace of decline is slowing down.