Delays In Sending Polling Station Tickets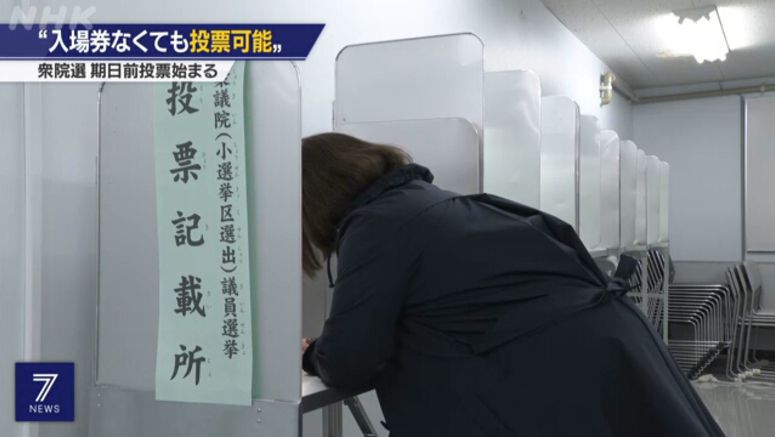 Early voting began in Japan on Wednesday for the Lower House election scheduled for October 31.
Election campaigning officially kicked off on Tuesday.
Local governments are sending out tickets for admission into polling stations. The internal affairs ministry says tickets may arrive later than usual in some municipalities as preparation time was short.
Voters can cast their ballots smoothly if they have admission tickets, but they can vote even without such tickets if their identities can be confirmed.
Ministry officials are advising people who wish to vote to go to a polling station, even if they have not received their admission tickets.
Officials say people without tickets can vote, if they show identification such as driving licenses and health insurance cards, or fill out a form with their names, addresses and other information.