Demand For Business Jets Grows Amid Pandemic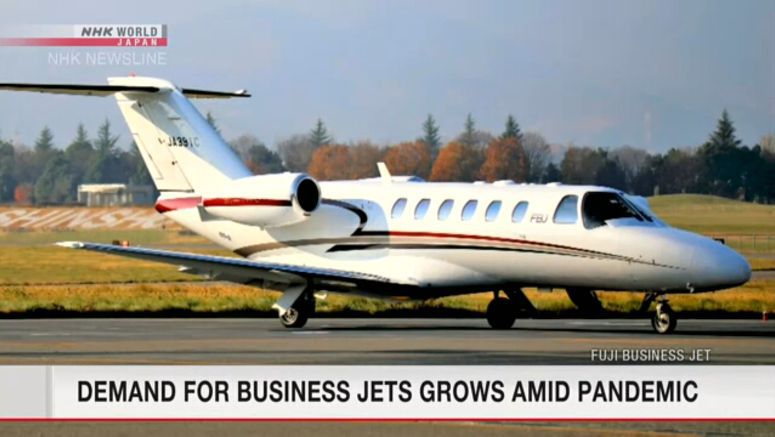 Demand for business jets has been expanding as a way to transport small groups of people while reducing the risk of catching the coronavirus.
The trend comes as Japan has resumed business travel to and from China, Singapore, and other parts of the world.
JAL Business Aviation operates charter flights for groups of up to about 10 people. The Japanese firm says the number of inquiries it receives from corporate clients has recently climbed roughly four times from the level before the pandemic.
The company ascribes the demand to reduced regular international flights and the need to take anti-infection steps for people on business trips.
President and CEO Konto Ryusuke says hygienic issues appear to be fueling the demand although business jets are usually regarded as a luxury.
Another Japanese company, Fuji Business Jet, offers domestic charter flights. It plans to increase its fleet of three jets to four around next spring to meet the growing demand.