Demolition Of Kyoto Animation Studio Complete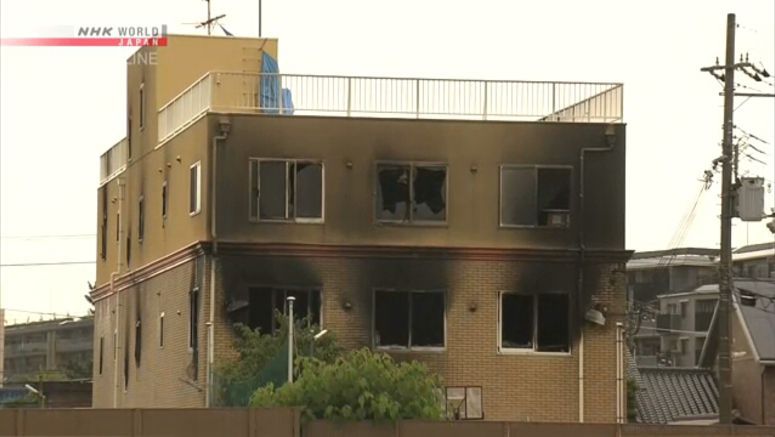 Workers have finished demolishing a Kyoto Animation studio that was damaged in a deadly arson attack in July last year.
The blaze claimed the lives of 36 employees and wounded 33 others.
Workers began tearing down the number one studio in November, and completed the job on Tuesday.
The land where the studio was located is now vacant and surrounded by a fence.
Some victims' families have expressed hope that the site will be used as a place to pay tribute to their loved ones.
But residents have asked the company not to create a monument that will draw crowds.
A lawyer representing the firm says a decision will be made based on a range of factors.
The suspect in the attack, 41-year-old Aoba Shinji, is being treated for serious burns at a hospital in Kyoto City. Police have been waiting for him to recover before executing an arrest warrant they obtained for him for arson and murder charges.