Diamond Princess Disembarkation To Start Wednesday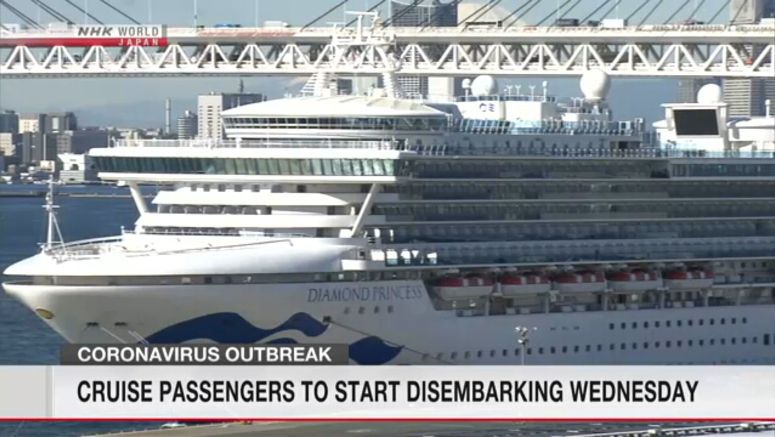 Japan's health minister says people on board the Diamond Princess who test negative for the new coronavirus will be able to leave the quarantined cruise ship from Wednesday.
Katsunobu Kato told reporters on Tuesday morning that throat swabs of all passengers have been collected as of Monday and lab test results will be available by Wednesday.
On Monday, about 3,200 passengers and crew remained on the virus-stricken cruise ship, docked at Yokohama Port, south of Tokyo. The 14-day quarantine period to monitor their health is due to end on Wednesday.
Kato said everyone on the ship hopes to return home quickly and his ministry plans to help them do so smoothly.
He suggested that people who test negative and display no health problems will be able to disembark over a period of about three days from Wednesday.
A reporter asked whether it was appropriate to keep passengers and crew holed up on the ship for a long time.
Kato said they were quarantined as a necessary step in response to the cruise ship's landing request.