Diet Passes Second Supplementary Budget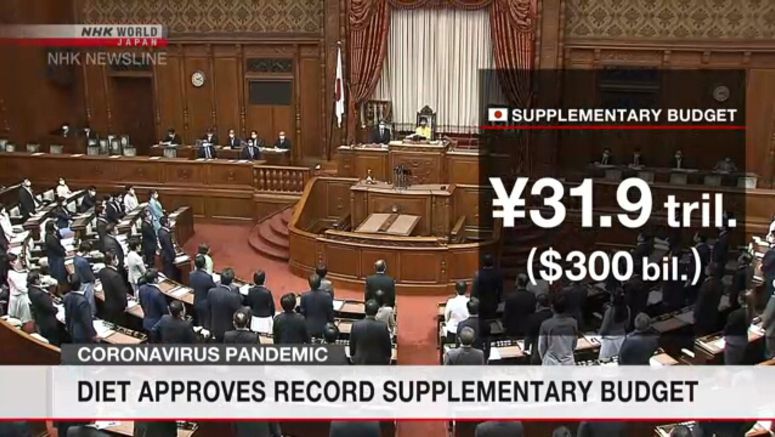 Japanese lawmakers have passed a second supplementary budget to blunt the economic impact of the coronavirus pandemic.
The Upper House approved the bill on Friday. The package is worth a record 31.9 trillion yen, or almost 300 billion dollars.
It includes a program to help hard-hit businesses pay their rent, and subsidies to improve benefits for employees affected by the pandemic.
At an Upper House budget committee meeting, Prime Minister Abe Shinzo said, "The government is creating plans to stimulate tourism demand. I hope the large allocation for local subsidies in the second supplementary budget will help regional economies recover."
Abe added that the government is also considering support for the arts and culture sector.
Japan has had more than 17,000 confirmed cases of coronavirus infection, nearly a third of them in Tokyo. More than 900 people have died.