Diet Resumes With Anti - Infection Measures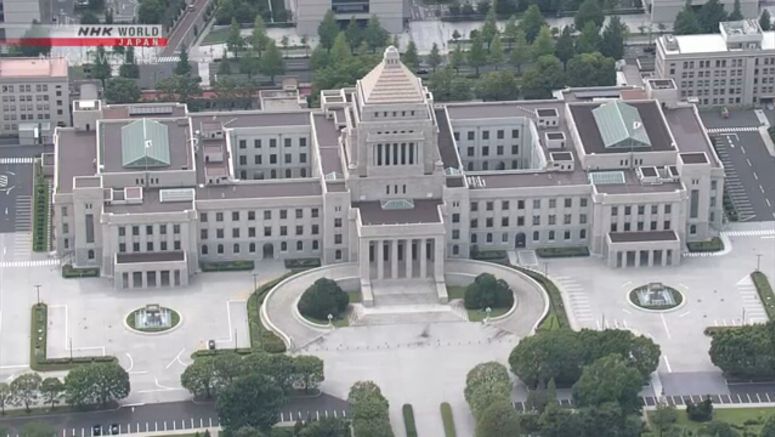 Japanese lawmakers resumed Diet deliberations on Friday after a two-day suspension due to the declaration of a state of emergency over the coronavirus outbreak.
At an Upper House plenary session, lawmakers wearing facemasks disinfected their hands before entering the chamber. They avoided sitting next to each other.
As some lawmakers had to use seats without push-button voting capability, voting on bills was done by standing or sitting. Lawmakers in wheelchairs raised their hands to vote yes. Caretakers voted on behalf of the two lawmakers with severe disabilities.
Stenographers worked in a separate room to reduce the number of people in the chamber.
Meanwhile, a regular Cabinet meeting was held without gathering by its members. Each minister approved issues individually after receiving briefings on them.