Digital Minister Admits Making 'rough' Remarks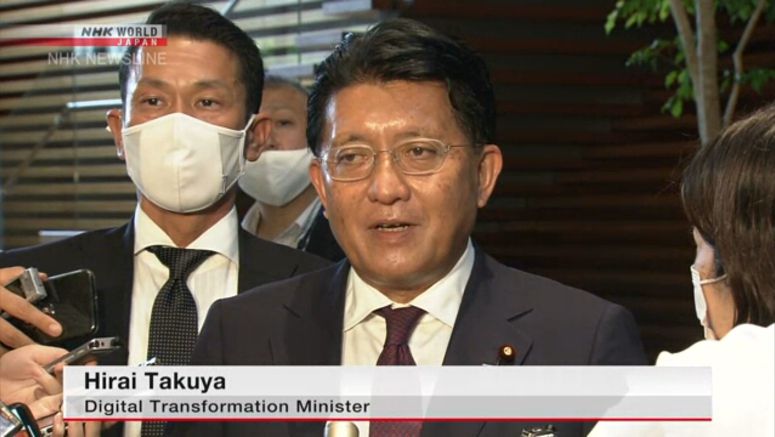 A Japanese minister has admitted telling officials to 'threaten' a contractor for an Olympics-related app project over cost-cutting negotiations.
Digital Transformation Minister Hirai Takuya was asked by reporters on Friday about a story in the Asahi Shimbun newspaper.
The article said Hirai made the comments in relation to the development of a health management app for the Tokyo Olympics and Paralympics.
The report said Hirai also told officials that if the company complained over the matter, it would be totally deprived of future contracts.
Hirai admitted making the remarks, which he said were very "rough" and inappropriate. He said he wants to be more careful in the future.
He said he used strong words because he wanted officials to negotiate with strong resolve on behalf of the public. He said he didn't speak directly to the contractor.
Asked by reporters whether his comments affected the reduction in the contracting costs, Hirai said a contract sum does not change simply because of what someone says.