Doctor On Diamond Princess Describes His Work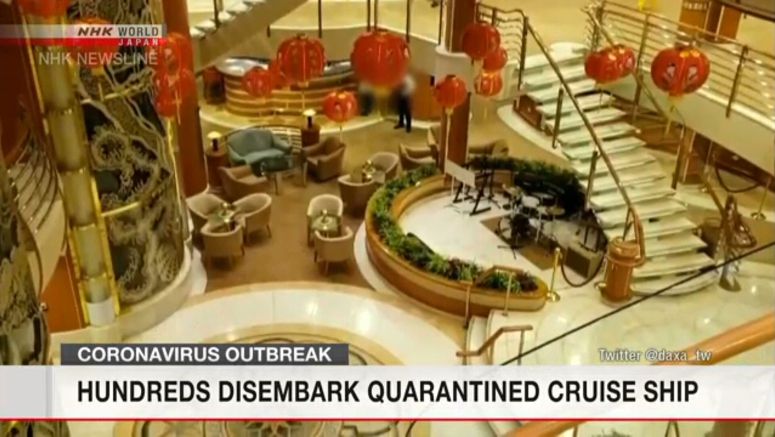 A Japanese doctor dealing with the new coronavirus outbreak on the cruise ship quarantined near Tokyo has described his work on board.
Doctor Mineo Matsubara has been on the Diamond Princess since February 13 as a member of the Disaster Medical Assistance Team, or DMAT.
He heads a group dealing with passengers who have fever. Members triage patients whose conditions could worsen and send them off to medical facilities.
He says when he first arrived the situation was quite serious as many elderly passengers were developing high fevers.
His team focused on finding people in serious condition, or those at risk, and sending them to hospitals.
He says they placed priority on saving lives, having compromised somewhat on infection prevention measures.
He also says the situation on the ship is largely under control now as fewer people are developing fevers and almost no one is in serious condition.
The focus now is sending to hospital those who tested positive for the virus but are without symptoms.
Matsubara says he is following the instructions of experts from the Japanese Society for Infection Prevention and Control. That means wearing a protective gown and two layers of gloves, and removing the used gear in designated areas.
He says that when he's alerted about a person developing a fever, he first asks about their condition over the phone. In some cases, he can simply prescribe medicine.
When there's a need to see the patient, he'll open the door of the room and ask questions from a distance of about 1.5 meters. If it is necessary to examine the person, he asks for assistance from another medical team in full protective gear.