Downpours Feared In Much Of Japan Through Monday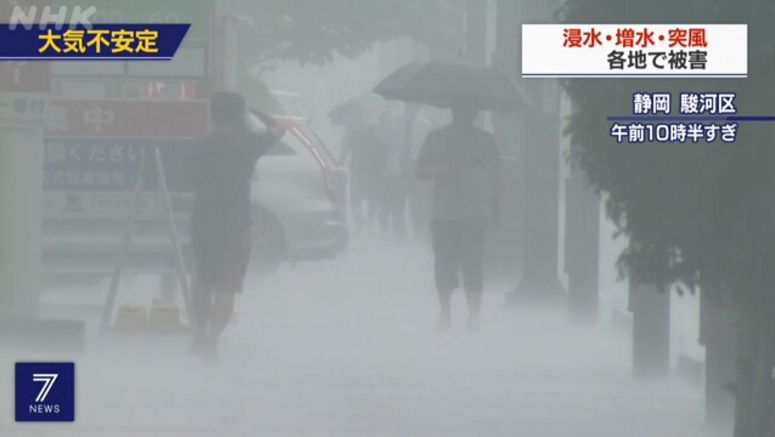 Japanese weather officials are warning of localized heavy rains in eastern and western Japan through Monday. They say people in areas along the Pacific coast should be especially cautious.
Meteorological Agency officials say warm, damp air has been flowing into a seasonal rain front hovering over Japan, making atmospheric conditions unstable in much of the country.
Rainclouds are building over the Tokai region, bringing 46 millimeters of rain to part of Aichi Prefecture over the course of an hour through 5 p.m. on Sunday.
The risk of landslides has increased in Aichi and Shizuoka Prefectures.
Atmospheric conditions are expected to remain unstable through Monday. Localized hourly rainfall of more than 50 millimeters is feared, especially in areas along the Pacific coast.
Up to 200 millimeters of rainfall is expected during the 24 hours through Monday evening in Tokai, while 120 millimeters is expected in Chugoku and Shikoku, and 100 millimeters in the Kansai and Kanto-Koshin regions.
In the 24-hour period through Tuesday evening, 100 to 200 millimeters of rainfall is forecast in the Tokai and Hokuriku regions, and 100 to 150 millimeters in the Kanto-Koshin region.
Weather officials say people should be on alert for landslides, swollen rivers and flooding in low-lying areas, as well as lightning strikes and gusty winds.