Dpp Merger With Cdp Set, But Issues Remain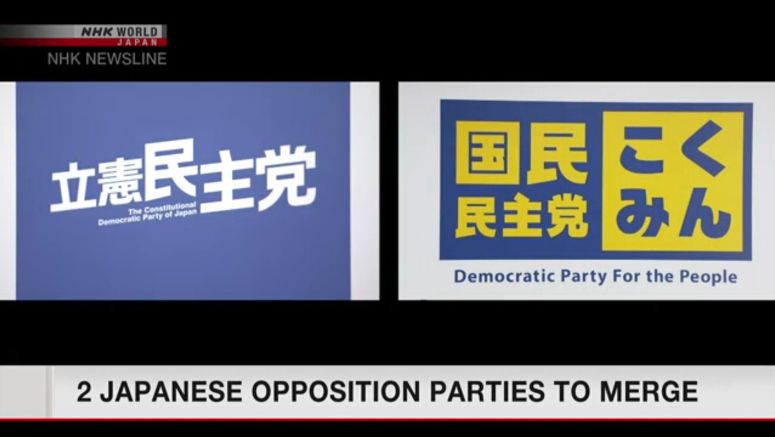 Japan's second-largest opposition party, the Democratic Party for the People, has decided to dissolve itself and form a new party through a merger with the largest opposition group, the Constitutional Democratic Party.
The decision came at a meeting of more than 60 Lower and Upper House members of the party on Wednesday.
DPP Secretary General Hirano Hirofumi is to report the development to the CDP on Thursday.
The DPP is to take steps to dissolve itself within the next week or so. It will start canvassing each of its members on whether they are willing to be part of the merger.
CDP Secretary General Fukuyama Tetsuro suggested the merger may bring the number of lawmakers in the new party to at least 150.
Meanwhile, DPP President Tamaki Yuichiro said he will not join the new party. As some other members also remain cautious about the merger, the party agreed to leave it up to Tamaki and Hirano to decide how to deal with them.
Also on the agenda is what to do with a proposal made by Tamaki to split the party, rather than dissolve it.
CDP leader Edano Yukio expressed readiness to form the new party as soon as early September, but the possibility of splitting the DPP may put the plan on hold.
Critics say coordinating terms for a splinter will take time, as the decision relates to how the DPP funds would be distributed.