Draft: Production Of Fighter Jets To Start In 2031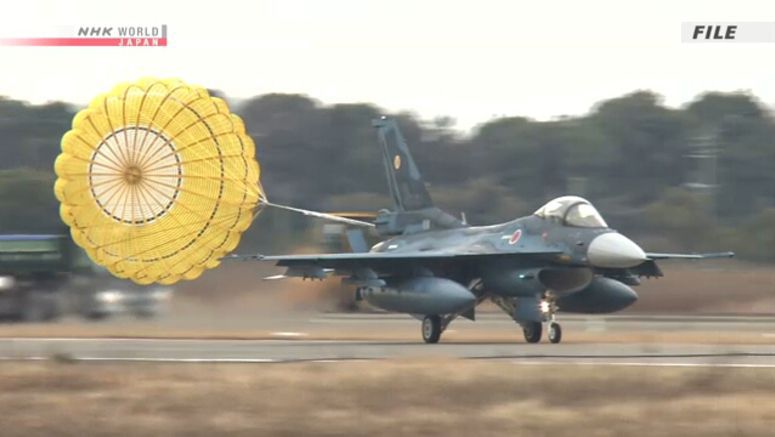 Japan's Defense Ministry has proposed that the production of new fighter jets that will succeed the Air Self Defense Force's F-2s should start in fiscal 2031.
The government plans to lead the development of stealth fighter jets with a view to international collaboration. It also plans to have the new jets serviced in Japan.
The new models will succeed the F-2s, which were first deployed in 2000 and are to be retired around 2035.
The Defense Ministry presented the draft schedule at a meeting of a group of lawmakers from the ruling Liberal Democratic Party on Tuesday.
Ministry officials proposed a plan for production of the first jet to start in fiscal 2031 and for it to be delivered in in fiscal 2035.
They also revealed that the ministry will draw up a policy this month on what form contracts with domestic manufacturers should take.
On the subject of international collaboration, the officials explained that they are currently in talks with the US and British governments, as well as businesses from the two countries. They said they are discussing cost sharing and the extent of technology the foreign firms can provide, among other issues.