Early, Voluntary Retirement Offers Rise In Japan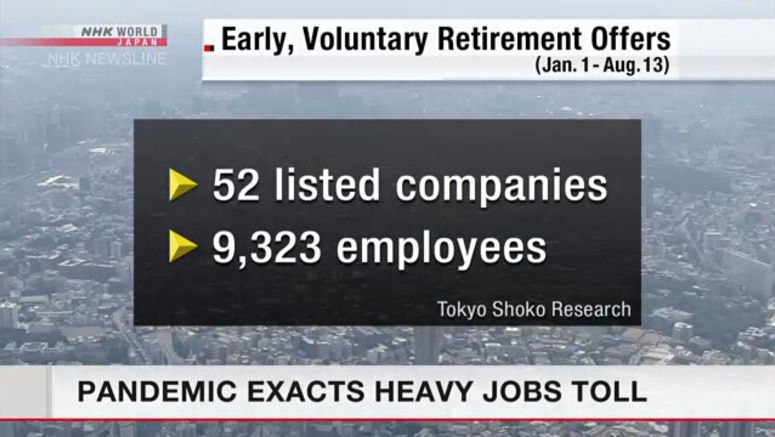 A private research firm says 52 listed companies in Japan have offered early or voluntary retirement programs to employees so far this year.
Tokyo Shoko Research says the offers were made to a total of 9,323 employees between January 1 and August 13. It also says offers have surged since last month due to the impact of the coronavirus pandemic.
By June, the number of companies exceeded last year's total figure of 35. For the first time in eight years, there were more than 50 by mid-August.
Eight of the firms are in the apparel and textile industry. Seven are in the electric appliance industry. Five are automobile and transport equipment makers, and four each are retailers and restaurant operators.
As a reason to reduce their workforce, fifteen cited a slump in business caused by the pandemic. The figure almost doubled over the past six weeks.
If the effects of the pandemic continue, Tokyo Shoko Research expects more companies will encourage employees to retire early.