Edano To Push For Opposition Election Cooperation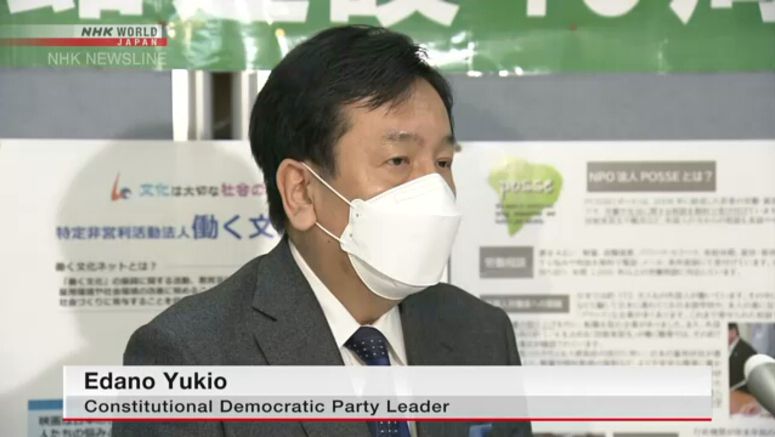 The leader of Japan's Constitutional Democratic Party has expressed hope about accelerating talks on cooperating with other opposition parties for the next Lower House election.
Edano Yukio spoke to reporters on Monday, one day after opposition-backed candidates won all three Diet elections.
He said the results show voters are fed up with old-fashioned, money-driven, corrupt politics and want opposition parties to spur the government to improve its handling of the coronavirus pandemic.
Edano indicated that the outcomes also highlight the importance of the opposition bloc jointly fielding a candidate against a contender from the governing coalition parties in each electoral district.