Emergency Ending For 6 Prefectures In Japan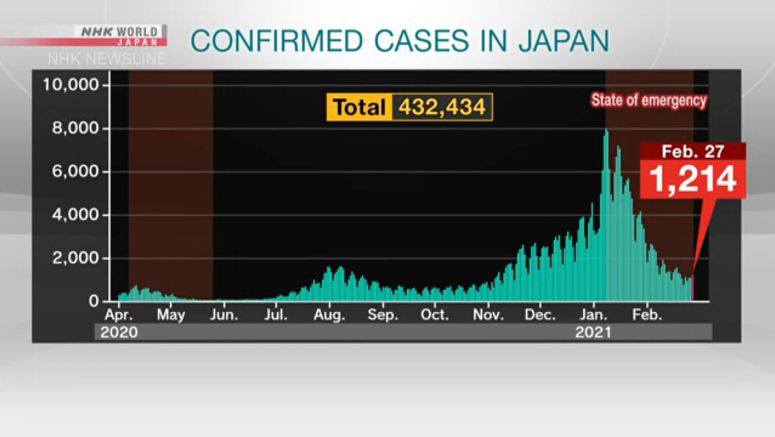 In Japan, a state of emergency in some areas is ending on Sunday. The government imposed the measure in January to fight the coronavirus.
The declaration is ending in Osaka, Aichi, and 4 other prefectures.
Many shops and restaurants were still closed in Osaka on Saturday. A man said the number of new cases is now relatively low so he agrees that it's probably time to end the state of emergency.
Governors from the western region of Kansai, including Osaka, held a meeting on Saturday. They're calling on people to keep taking steps against the virus, especially as the country enters a period busy with celebrations and festive events.
The state of emergency will stay in place for another week in Tokyo and 3 surrounding prefectures.
Governors from about 40 prefectures met online to discuss the pandemic.
Governor Ono Motohiro of Saitama, where the measure will remain in place, said there had been a slowdown in the rate of decline of new cases. He added that concern persists over the high rate of hospital bed occupancies and the spread of variants.
Governor Nisaka Yoshinobu of Wakayama warned that if local governments rely solely on people behaving in a cautious and restrained manner, it's certain there will be another spike in cases.
The governors are proposing that central government officials continue with strong measures even after the state of emergency finishes. They also want support for the economy and employment.
Officials confirmed about 1,200 new cases across Japan on Saturday, and over 40 deaths. The total number of infections is now more than 430,000.